What is an "Adventure Wedding"?
Great question! I get asked this all the time. The simple answer is that it can be whatever you want it to be. Most couples choose an adventure wedding or elopement because nature is their church, or because they'd rather ditch a big, traditional wedding for something that feels more distinctly them.

Some couples choose to hike a mountain they love and get married on top. Other choose to have their ceremony with a small group of friends and family on the beach or at a trailhead, and then celebrate with a day of paddle boarding or a night under the stars and around a campfire. Some spend the day rafting a river with their closest friends, and get married at a secret waterfall along the way. Still others rappel into a canyon and walk through sandstone slots before saying their vows alone overlooking the Colorado Plateau. And some rock climb their favorite route together and got hitched at the summit.

Personally, my husband proposed to me while we were jumping off of Lone Rock on Lake Powell where we had met 8 years earlier, and then we spent our wedding day playing volleyball outside before getting married at a venue on a river in my hometown. You don't have to go big or far, but you can go big and far if you want. I've photographed a couple's ski tour proposal, and then several months later we were mountain biking the same location at their wedding!

The beauty of choosing an adventure wedding is that you don't have to follow a standard or norm. However you choose to do it, make it an experience that is uniquely you!
Have you dreamt of getting married with a mountain backdrop? There are gorgeous mountain ranges all over and I'll help you create the wedding imagery of your dreams in these spectacular locations.
Are you a water baby and can't image getting married anywhere but the beach? From the lush New England coast to the arid San Diego coast, there is a location that fits your needs. Get married in Big Sur, on the Oregon coast, or have a surf bum wedding in Baja.
The canyons of the Southwest and the vast landscape of the desert towers hold an astonishing beauty that has to be seen to be believed. I've drifted around the desert for years and know remote locations that make for perfect elopement locations.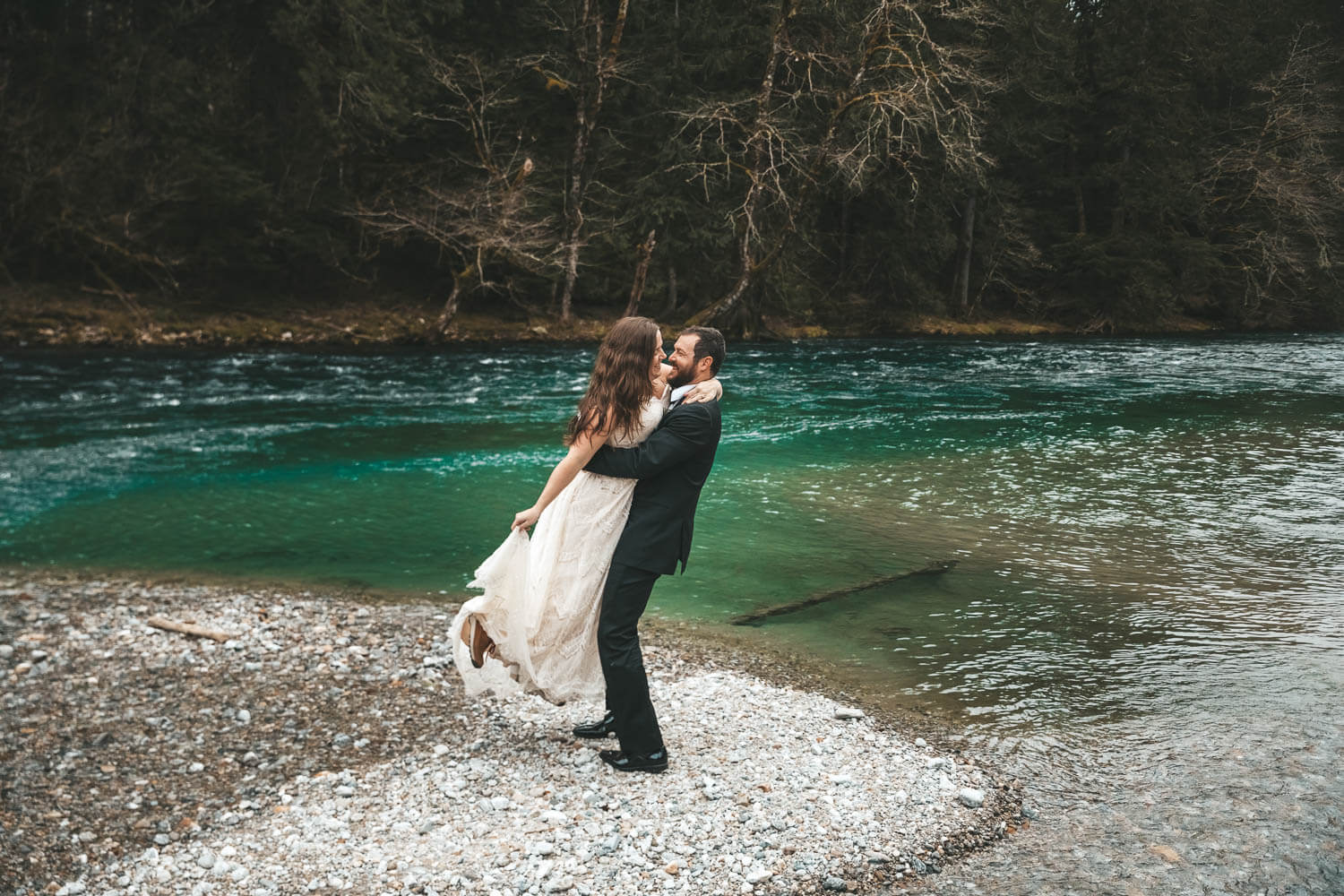 experience your wedding day
If tall trees, lush forests, and grand waterfalls call your name consider getting hitched in a forest! Oregon has some of the best, but so does New England. As the trees tower over you, let nature restore your energy.
Here's What Couples are saying