Megan & Michael Elope in a Breathtaking Yosemite Landscape
Swell & Stone / Adventure Elopement Photographer / California and Beyond
I think one of the things that says the most about who Megan & Michael are as people and as a couple is the number of times each one of them bent down in formal wear to pick up trash off the ground during their Yosemite elopement. I can count at least two hand fulls of times- really it was habitual. Megan & Michael developed that habit because they spend a lot of time outside, and clearly care deeply about keeping it clean for others to enjoy. They run Fresh Off the Grid, a blog that serves as a cooking resource for outdoor enthusiasts.
Their wedding was an incredible combination of personal, beautiful, adventurous, and so much fun. They had their families in attendance, and stayed at AutoCamp Yosemite, which is a really nice camp/glamp spot about 30-40 minutes from the El Portal entrance to Yosemite National Park. When I arrived, Michael was hanging out in their airstream and Megan was over in Michael's sister's tent getting ready. They were all having a great time, enjoying breakfast and taking in the pondside scenery of the camp spot. One of my favorite moments was when Megan saw herself with her hair in a braid and her makeup done, after she had put the dress on, and she smiled and started to tear up. "I just never see myself like this," she said. It was an emotional moment for her mother and soon-to-be mother-in-law as well as they looked on with tears in their eyes.
After she was ready we did a first look and headed out for a 9 am ceremony at Cathedral Beach in Yosemite. It is a stunning beach with the unreal backdrop of El Capitan and views for days. They said their vows in a sometimes tearful but completely joy filled ceremony. Celebrations of champagne followed before the wedding party headed off for lunch at the Awanhee Hotel. Later we reconvened at AutoCamp Yosemite where Megan & Michael works their outdoor camp cooking magic in a special dinner reception for their family. The setting was stunning, the details were beautiful, and the couple cherished getting to spend this quality time with their family all together in one place. The weather could not have been more perfect for their day.
The next day after having breakfast with their family, and packing up their lives into backpacks I met them down in the backpackers campground in Yosemite Valley. Their honeymoon was starting the next day, and they were planning to spend 3 weeks hiking the 211-mile John Muir Trail! When I walked up they had set up their tent and were already chowing down on freeze dried meals to lighten their load. But they had one more adventure in formal wear before spending the next three weeks dirtbagging! They jumped in my truck and we went up Glacier Point Road to hike to Taft Point just before sunset.
Walking through the forest the light filtered through in just the right way. The temperature was perfect, the light was amazing, and Megan & Michael took some time to look back on the events of the weekend. They talked about how it couldn't have been more perfect, how happy they were to have the whole amazing experience with their close family.
When we arrived to the point we looked around. Neither of them had been to this spot before and they were in awe of the view. As the sun began to sink lower, colors lit up the sky. They walked out the cliffs edge and the light danced around them as they peered down at Yosemite Valley.
After the sun set I returned them to their camp spot, and the next day the headed out on the JMT. I'm happy to report that they completed the trip and they reported back, "The JMT was pretty amazing - challenging but so rewarding, and really a perfect honeymoon for us."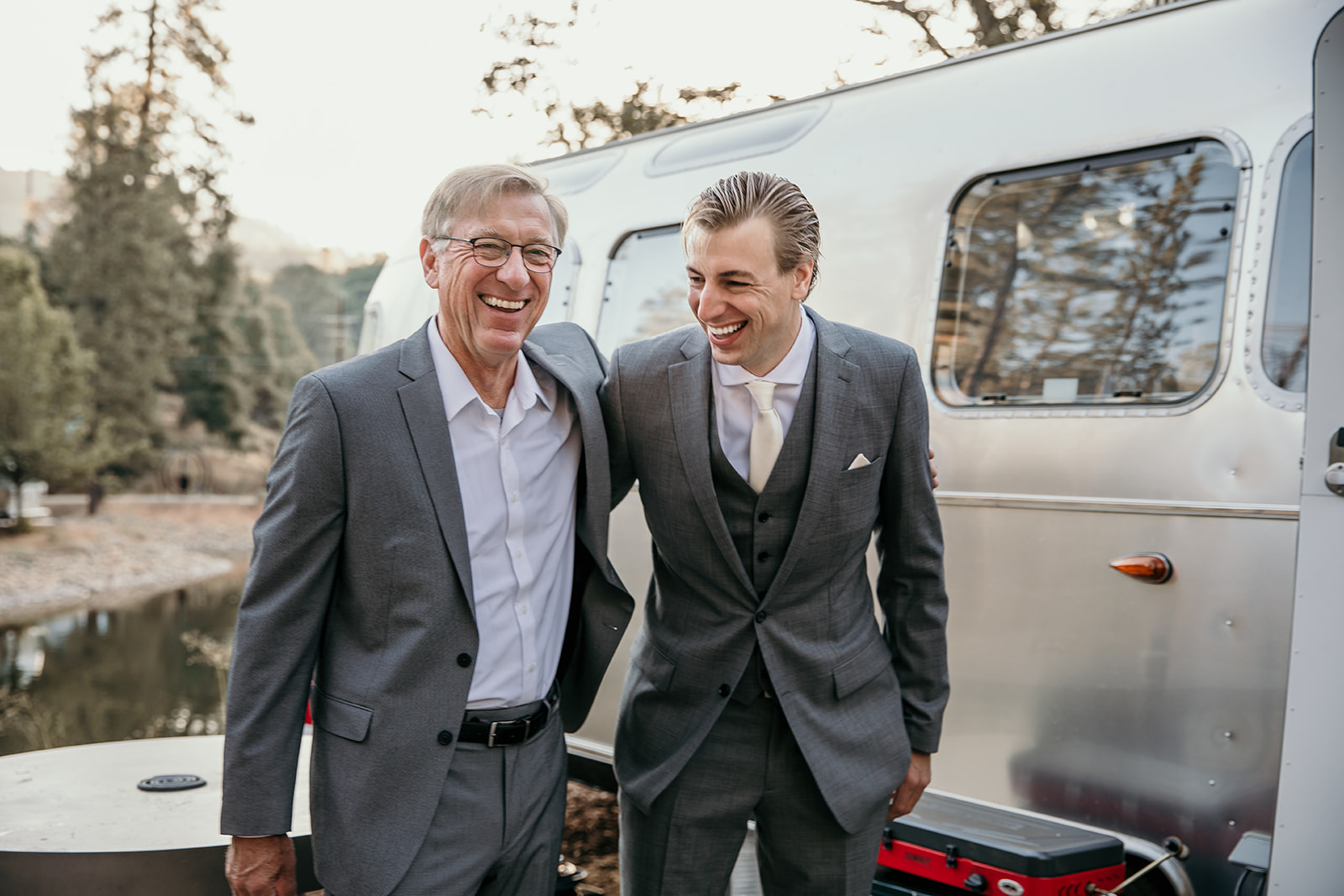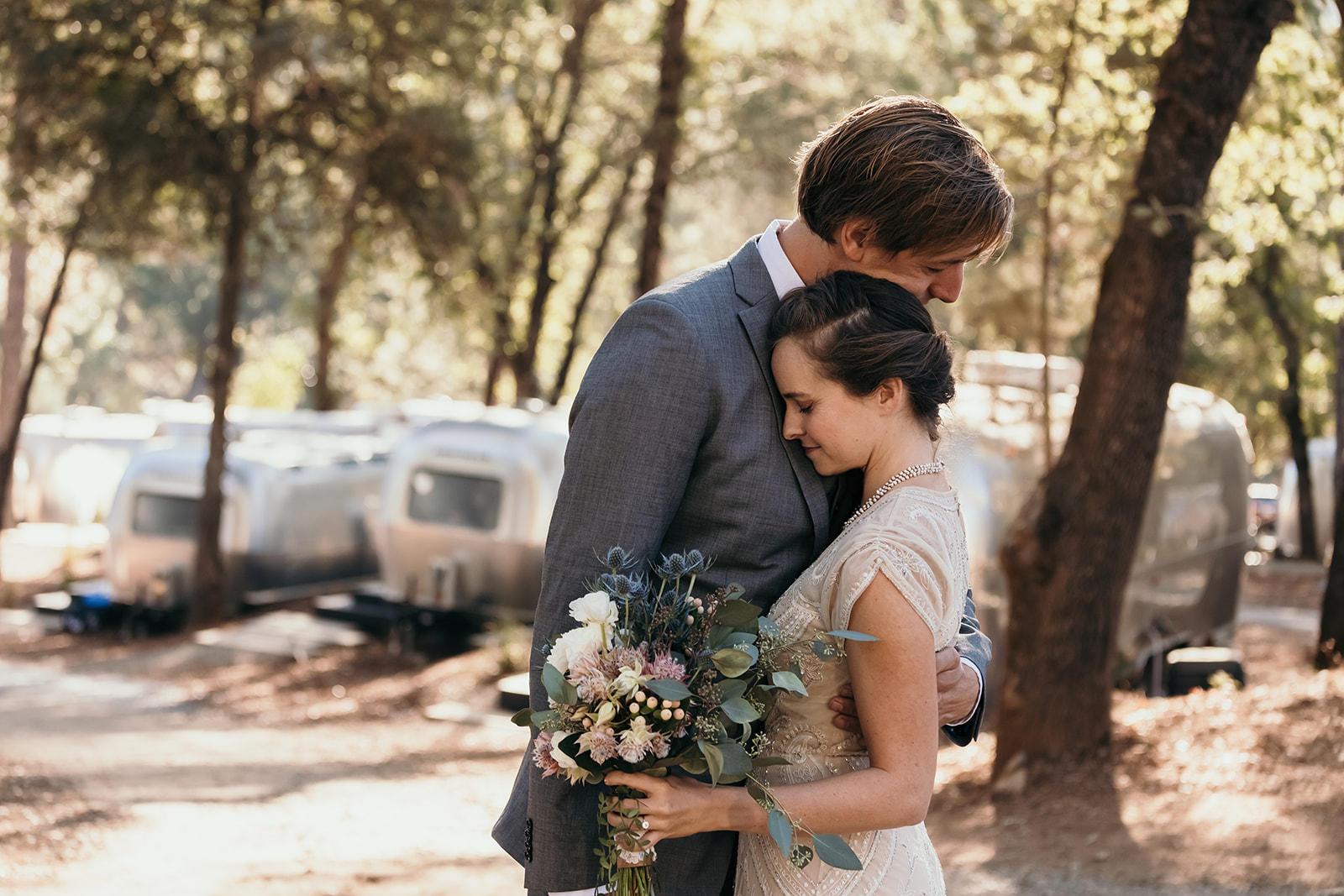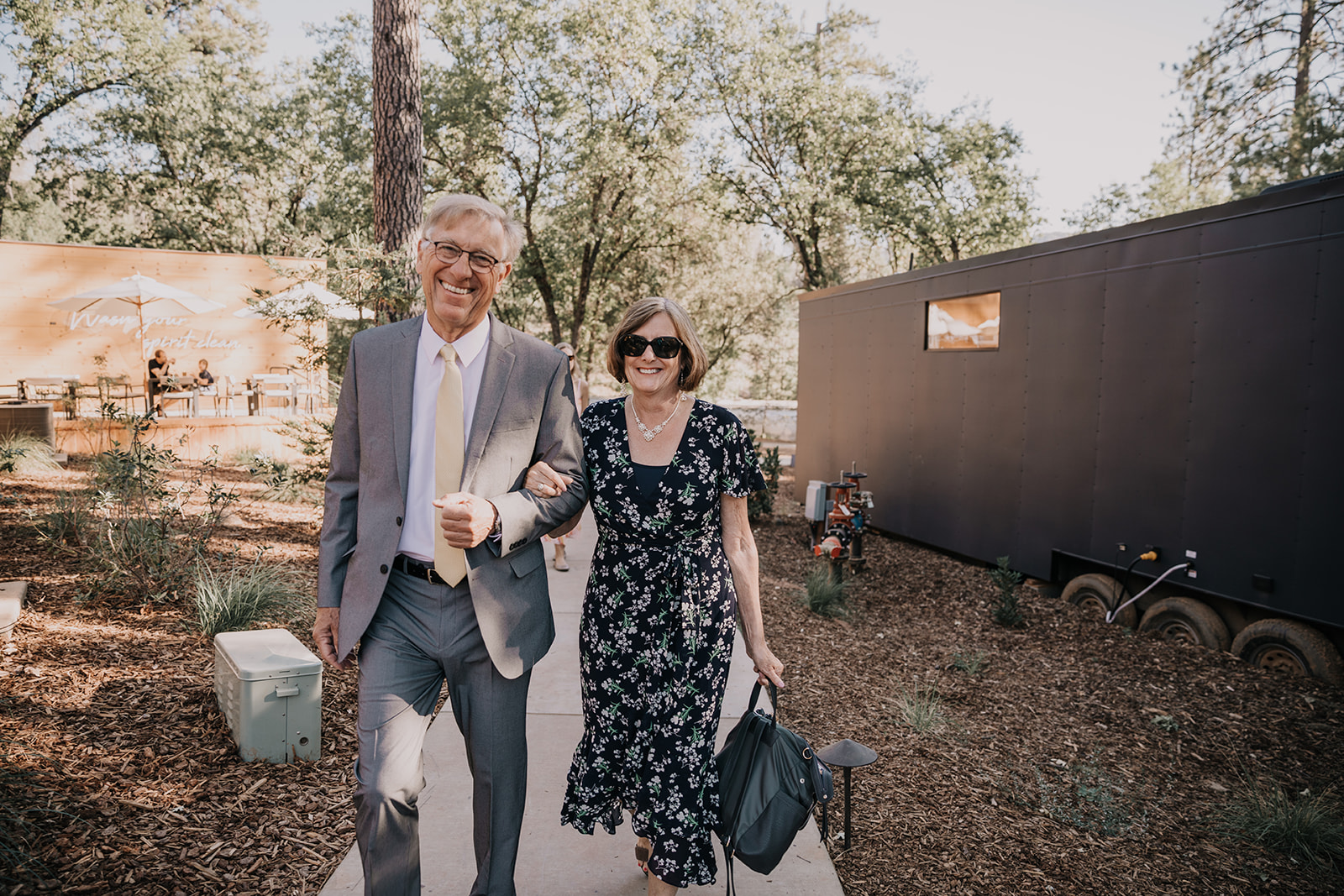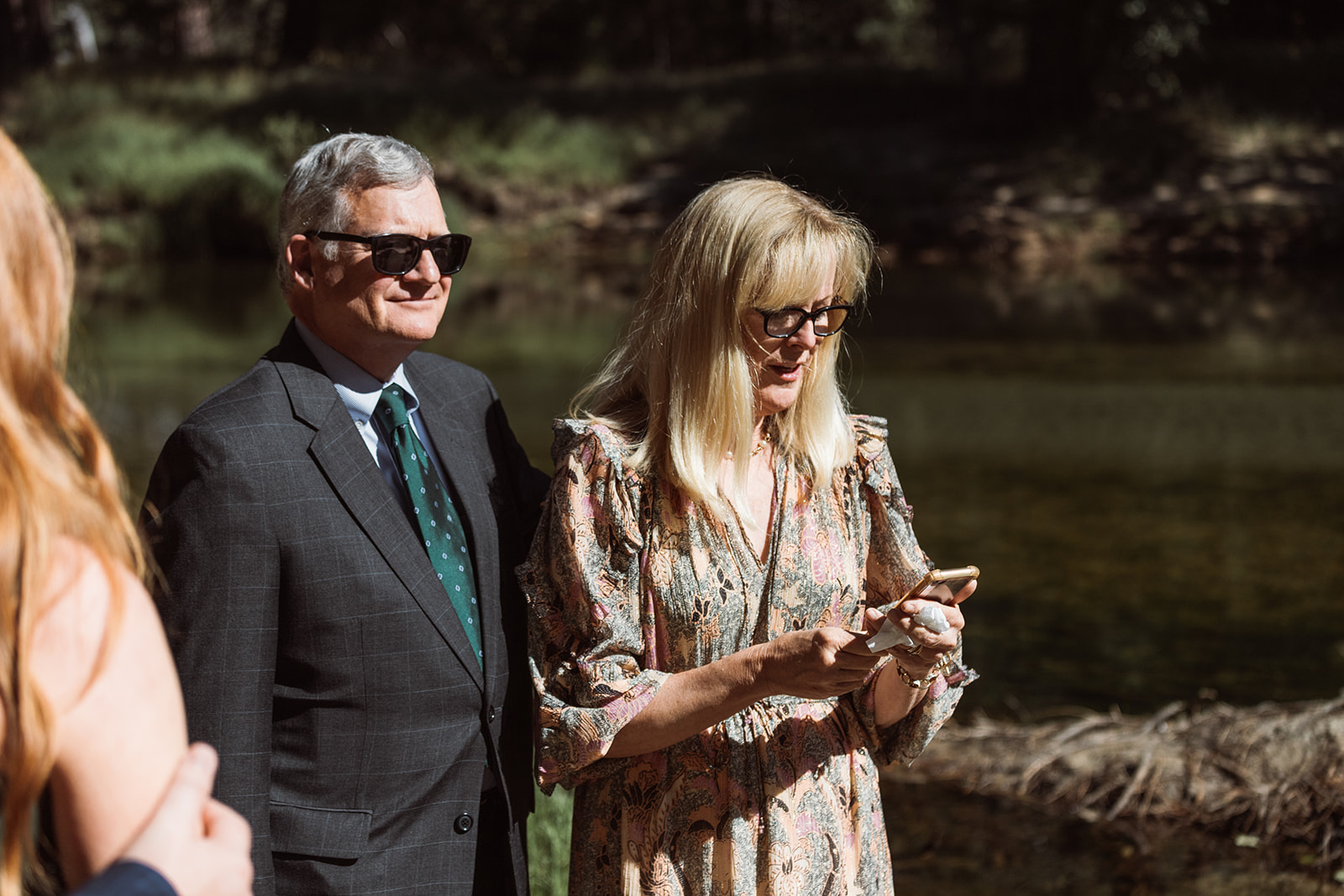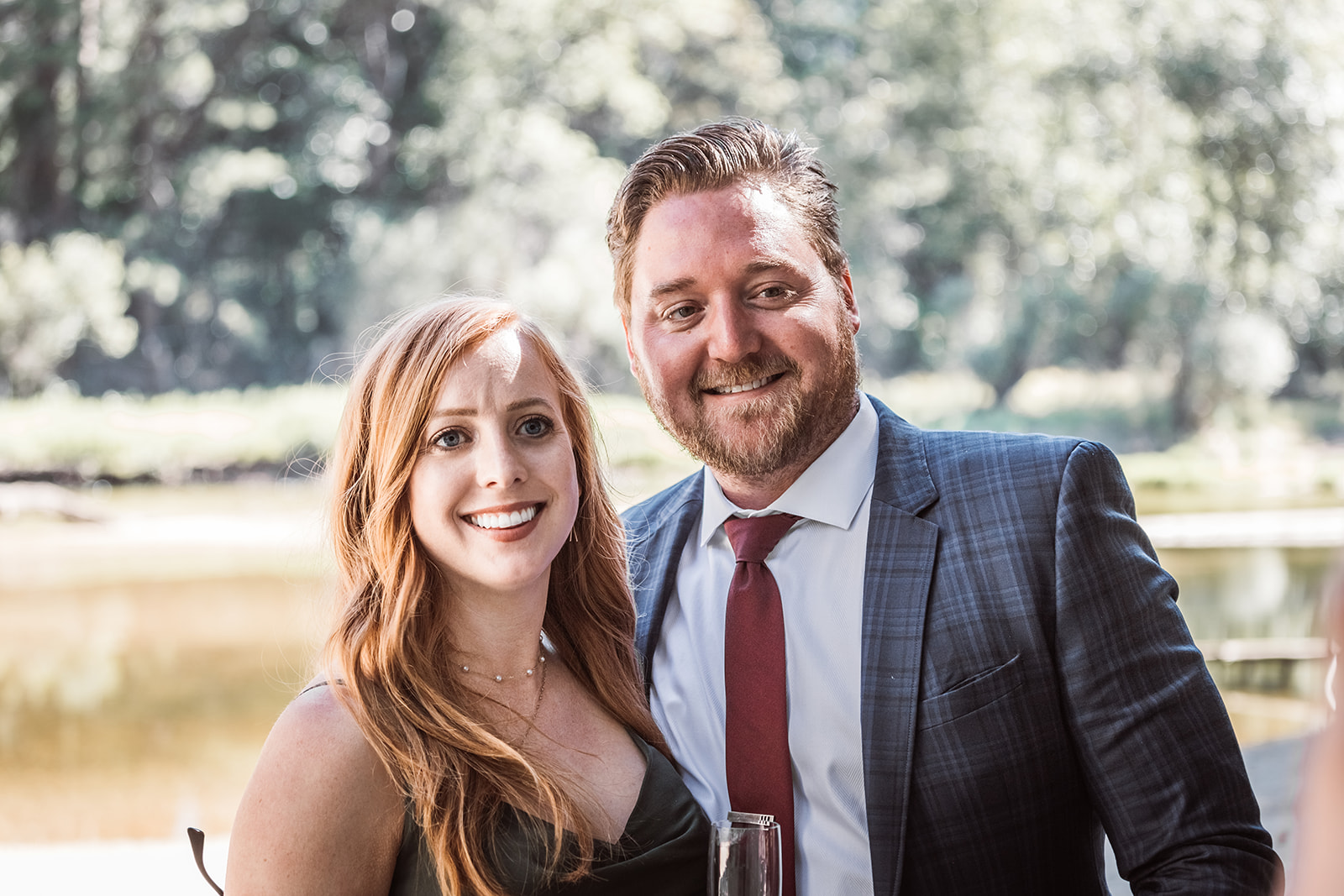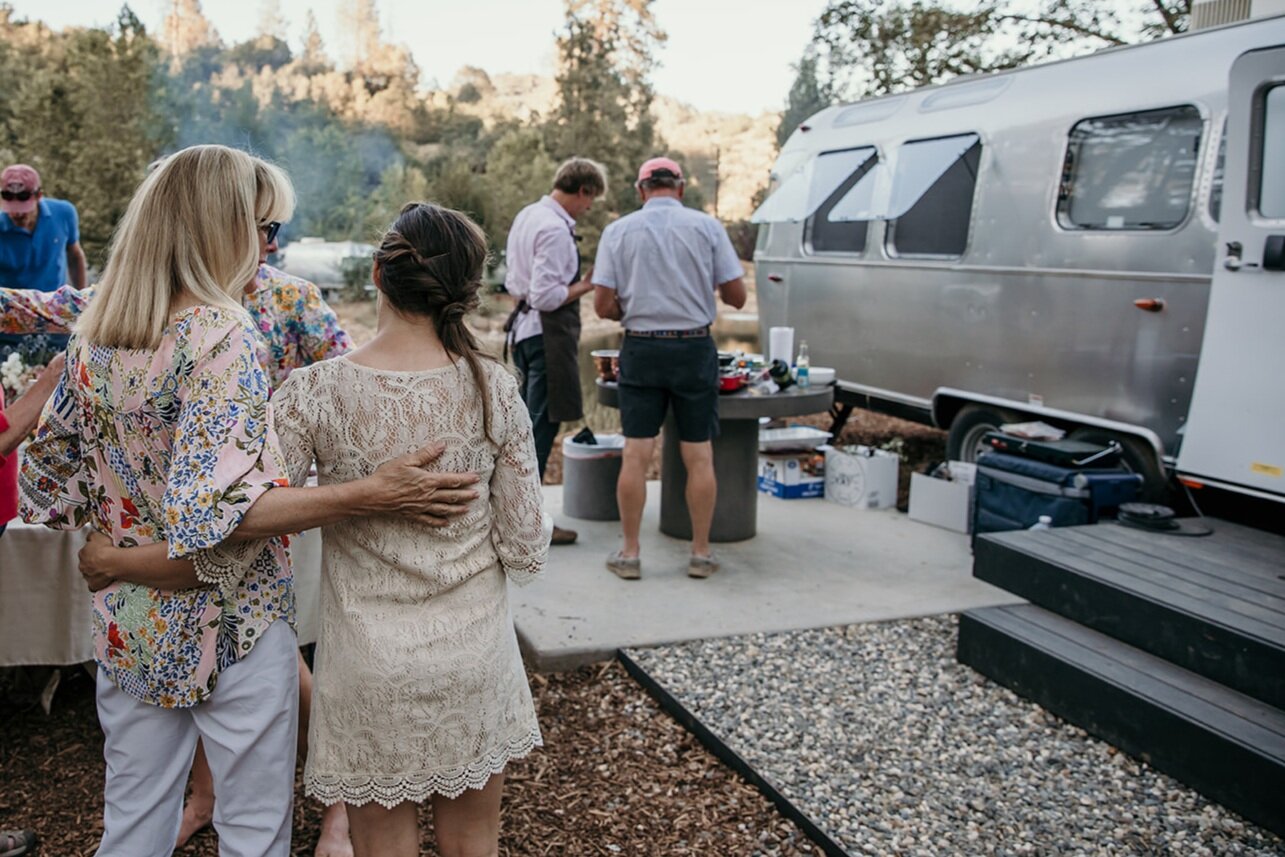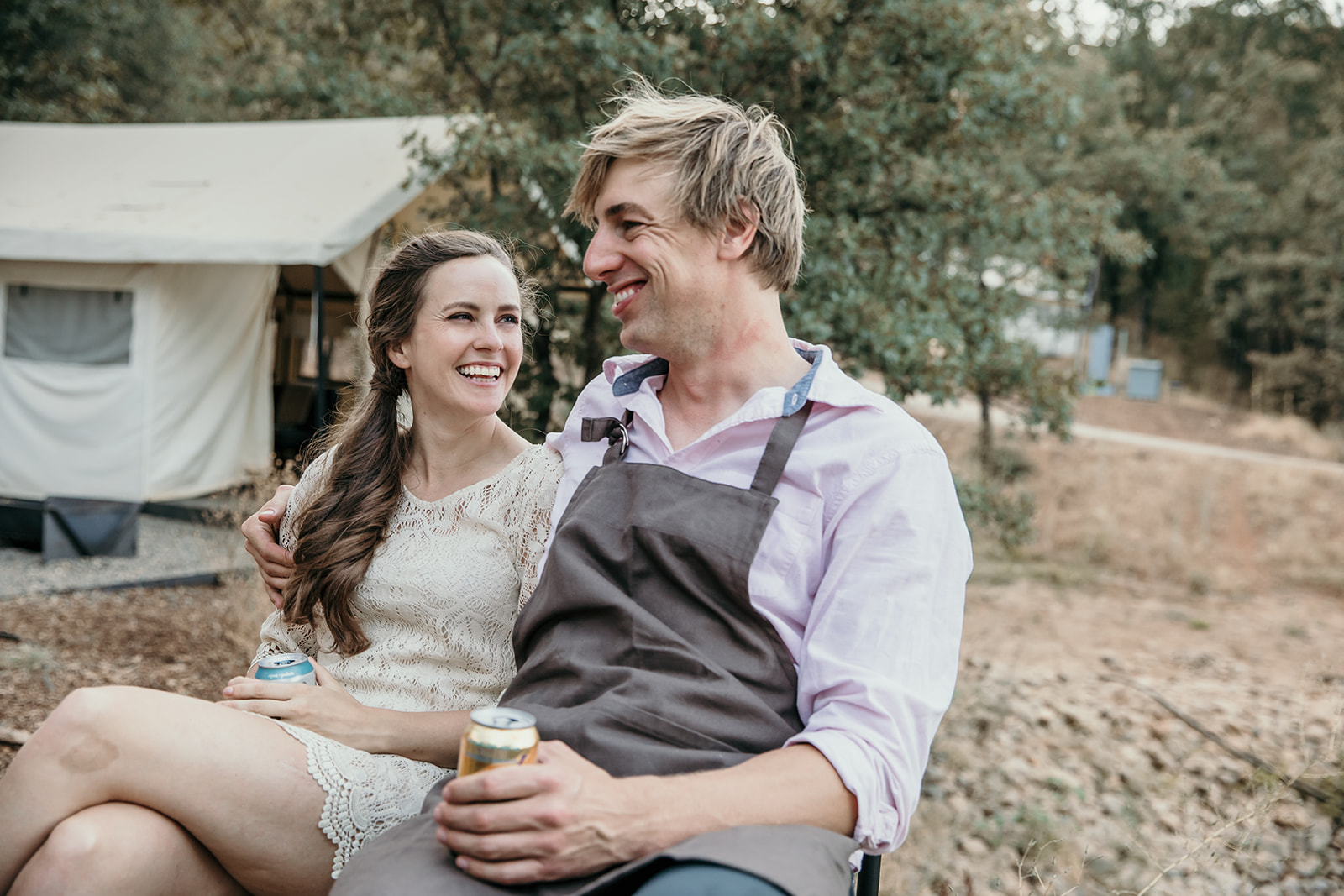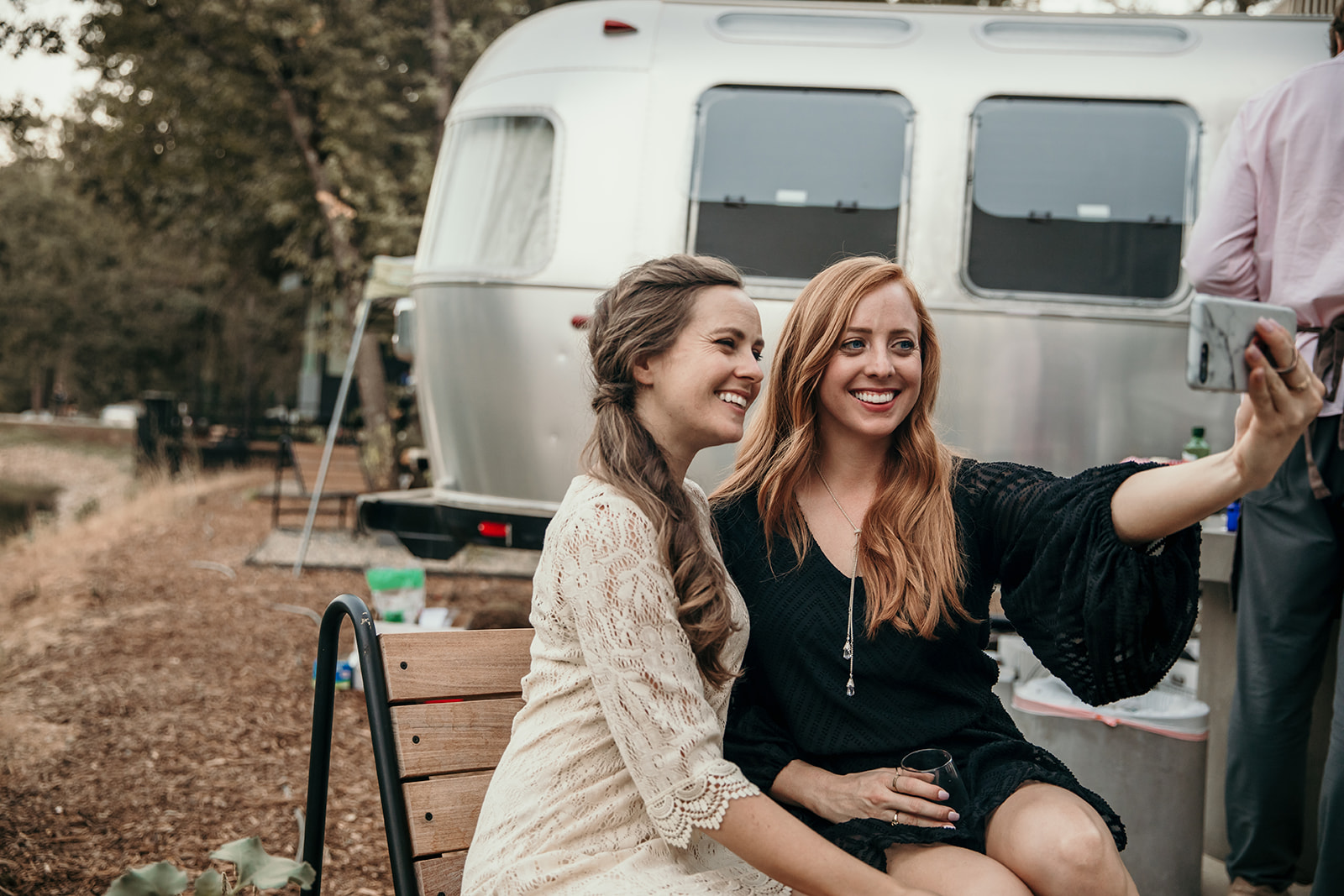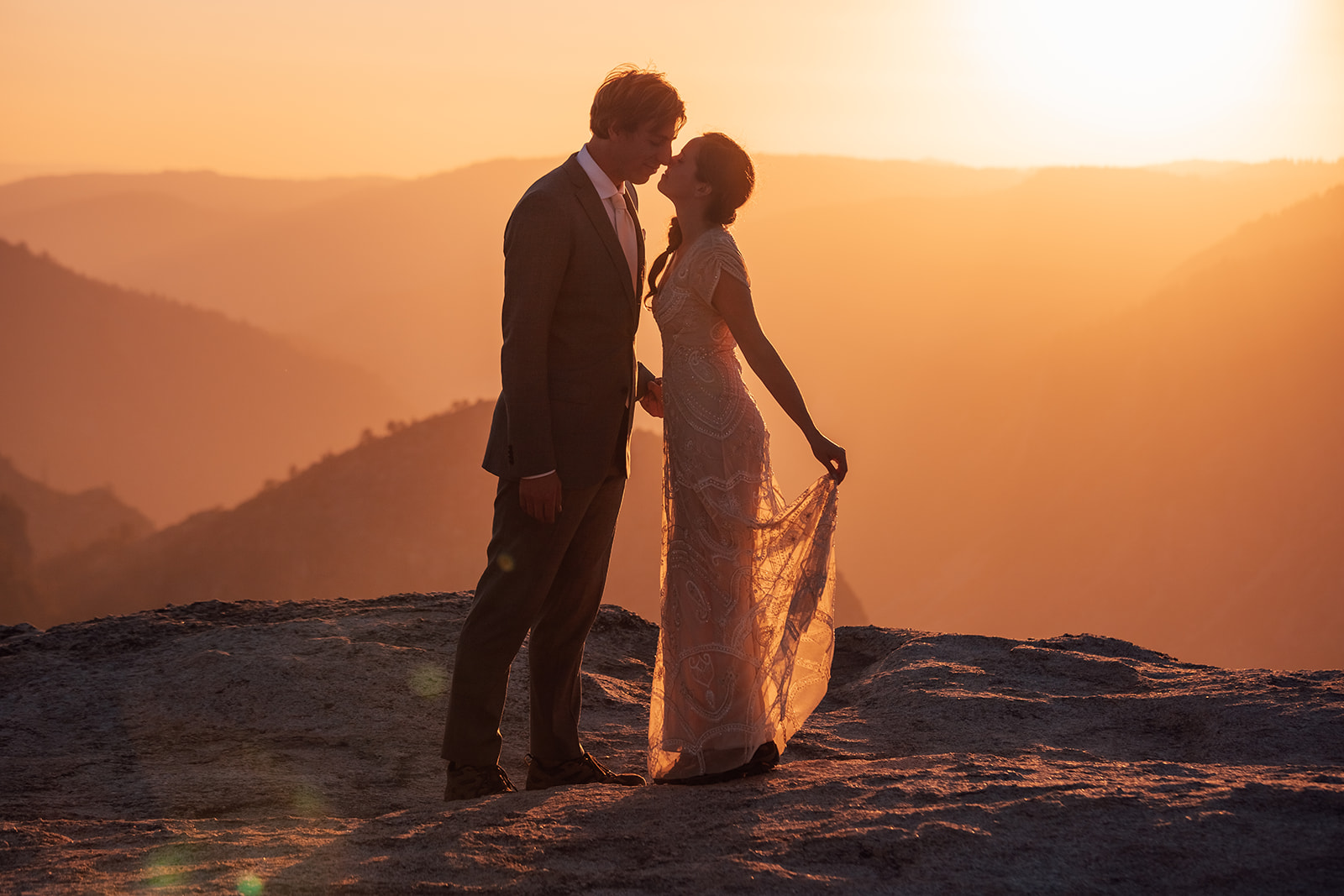 If you're looking for a photographer for your wildly different wedding experience get in touch with me ASAP! You can do that HERE- or by hitting the button below.